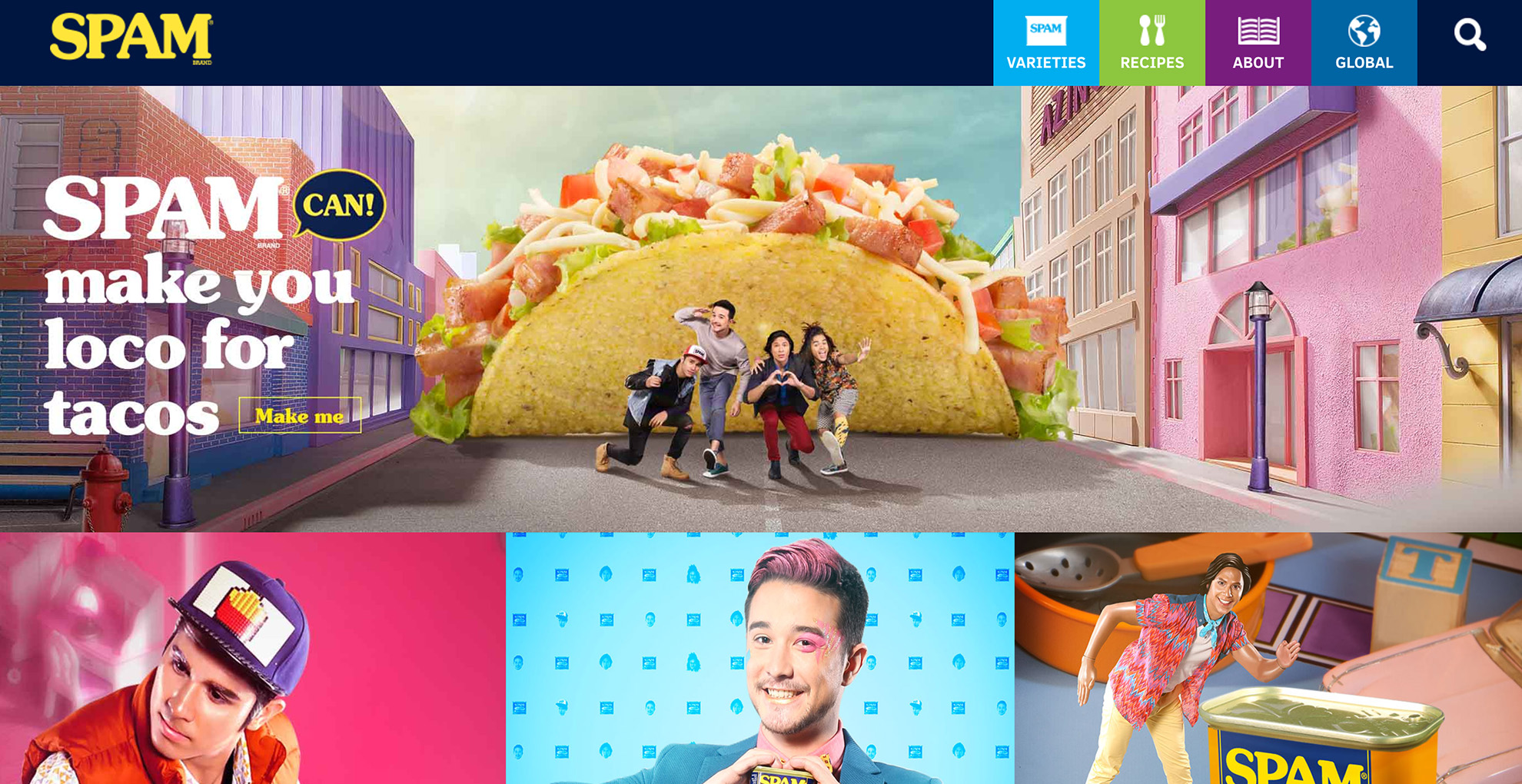 This would be the second time the BBDO team has redesigned SPAM.com. Though this time we also replaced the CMS (Sitecore) with a custom solution based on Zend Framework 2. The SPAM team at Hormel was looking for a new responsive website, and at the same time Hormel was looking at ending their Sitecore license so timing worked out great.
One of the biggest asks for this project, besides incorporating responsive best practices, was to create a unified platform that could be used across all the countries SPAM is sold in. This was both for a branding unification, and to help ease the cost of entry into marketing in smaller markets.
For this project we worked with a local user experience team to plan the best approach, and then guided our development team through developing a robust platform that would hit all our needs.